Upcoming Speakers
Steven Pifer
December 5, 2022
Topic: Putin's War: Ramifications and Response
Steven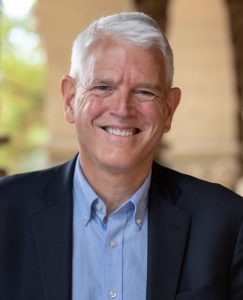 Pifer is an affiliate with Stanford University's Center for International Security and Cooperation as well as a non-resident senior fellow with the Brookings Institution. He was a William J. Perry Research Fellow at the center from 2018-2020 and a fellow at the Robert Bosch Academy in Berlin from January-May 2021.
Pifer's research focuses on nuclear arms control, Ukraine, Russia and European security. He has offered commentary on these issues on National Public Radio, PBS NewsHour, CNN, Fox News and BBC, and his articles have run in the New York Times, Washington Post, National Interest, Moscow Times and Kyiv Post, among others.  He is the author of "The Eagle and the Trident: U.S.-Ukraine Relations in Turbulent Times" (Brookings Institution Press, 2017), and co-author of "The Opportunity: Next Steps in Reducing Nuclear Arms" (Brookings Institution Press, 2012).
A retired Foreign Service officer, Pifer's more than 25 years with the State Department focused on U.S. relations with the former Soviet Union and Europe, as well as arms control and security issues.  He served as deputy assistant secretary of state in the Bureau of European and Eurasian Affairs with responsibilities for Russia and Ukraine (2001-2004), ambassador to Ukraine (1998-2000), and special assistant to the president and senior director for Russia, Ukraine and Eurasia on the National Security Council (1996-1997).  In addition to Ukraine, he served at the U.S. embassies in Warsaw, Moscow and London as well as with the U.S. delegation to the negotiation on intermediate-range nuclear forces in Geneva.  From 2000 to 2001, he was a visiting scholar at Stanford's Institute for International Studies, and he was a resident scholar at the Brookings Institution from 2008 to 2017.
Ambassador Pifer is a 1976 graduate of Stanford University with a bachelor's in economics.
Daniel Golden
December 12, 2022
Topic: Ransomware
Journalist and author Daniel Golden is a Boston-based Senior Editor and Reporter at ProPublica. Golden has been instrumental in three Pulitzer Prizes, two as an editor and one as a reporter.
Golden won a Pulitzer as a reporter for The Wall Street Journal in 2004 for a series of articles on preferences for children and donors in college admissions. He expanded that series into a critically acclaimed national bestseller, "The Price of Admission: How America's Ruling Class Buys Its Way Into Elite Colleges — and Who Gets Left Outside the Gates." An updated edition was published in October 2019 with new reporting on the Operation Varsity Blues scandal.
Golden's book, "Spy Schools: How The CIA, FBI, and Foreign Intelligence Secretly Exploit America's Universities," was published by Henry Holt in October 2017. Spy novelist John Le Carre praised it as "timely and shocking," and former US Homeland Security Secretary Janet Napolitano called it a "must-read." He is the co-author, with ProPublica reporter Renee Dudley, of "The Ransomware Hunting Team," which was published by Farrar, Straus and Giroux in fall 2022.
Golden co-edited a ProPublica series on Latin American asylum-seekers caught between the US government and the MS-13 gang, which won the 2019 Pulitzer Prize for feature writing. Before joining ProPublica in October 2016, he worked as managing editor for education and enterprise at Bloomberg News. There he edited a series about tax inversions — companies moving headquarters overseas to avoid taxes — that earned Bloomberg's only Pulitzer Prize in 2015.
Golden spent 17 years as a staff reporter at the Boston Globe, including a stint on its Spotlight team, and served as senior editor for investigations at Conde Nast Portfolio. Among other honors, he has won three George Polk awards, three National Headliner awards, the Sigma Delta Chi award, the Gerald Loeb Award, the Overseas Press Club award, the New York Press Club Gold Keyboard award, and two Education Writers Association Grand Prizes. He was a finalist for the 2011 Pulitzer Prize for public service for a series exposing recruiting abuses by for-profit colleges. A Harvard College graduate, he was a John S. Knight Journalism Fellow at Stanford in 1998-99.
Admiral Michael Rogers
January 9, 2023
Topic: Russia-Ukraine: how did we get here and what does it portend for the future?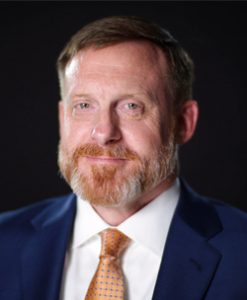 Admiral Michael Rogers retired from the U.S. Navy in 2018 after nearly 37 years of naval service rising to the rank of four-star admiral.  He culminated his career with a four-year tour as Commander, U.S. Cyber Command and Director, National Security Agency.  In those roles he worked with the leadership of the U.S. government, the DoD, and the U.S. Intelligence community as well as their international counterparts in the conduct of cyber and intelligence activity across the globe. He also assisted in the development of national and international policy with respect to cyber, intelligence and technology – including extensive work with corporate leadership in the Finance, IT, Telecommunications and Technology sectors.
During his broader service in uniform, ADM Rogers held positions afloat and ashore around the globe focusing on cyber, intelligence, maritime operations and national security.  His joint service was extensive including duty with the Chairman of the Joint Chiefs of Staff, the Joint Chiefs of Staff, U.S. Indo Pacific Command and U.S. Atlantic Command.  In addition, Admiral Rogers commanded at the unit, Numbered Fleet and service component levels in the Navy.
Admiral Rogers is a graduate of Auburn University and also holds a Masters of Science in National Security.  He is a distinguished graduate of the National War College and a graduate of highest distinction from the Naval War College.  He is also an MIT Seminar XXI fellow and a Harvard Senior Executive in National Security alum.
Admiral Rogers is currently supporting companies in the private sector, serving as a member of various Boards or acting as a Senior Advisor. He also speaks globally to various business and academic groups and is working internationally in the cyber and national security arenas.  He is a Senior Fellow and Adjunct Professor with Northwestern University's Kellogg School of Managements' Public Private Initiative and a member of the advisory board of Auburn University's McCrary Institute for Cyber and Critical Infrastructure.
Christopher Costa
May 8, 2023
Topic: Reflections on Counterterrorism and the Future Terrorism Threat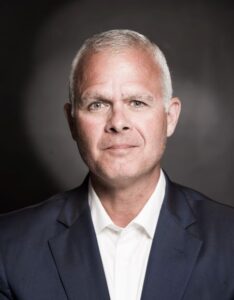 Christopher Costa was appointed as the Special Assistant to the President & Senior Director for Counterterrorism at the White House.  Costa's 35-year government career included 25-years in counterintelligence, human intelligence and with special operations forces (SOF) in the United States Army, in Central America, Europe, and throughout the Middle East.  He ran a wide range of intelligence and sensitive operations in Panama, Bosnia, the first and second Iraq wars, and Afghanistan.  Colonel Costa earned two bronze stars for sensitive human intelligence work in Afghanistan.  Assigned to the Naval Special Warfare Development Group with Navy SEALs, he served as the first civilian squadron Deputy Director.  In 2013, Costa was inducted into the United States Special Operation's Commando Hall of Honor for lifetime service to US Special Operations.
Costa has been a Senior Adjunct Instructor with Norwich University's Bachelor of Science in Strategic Studies and Defense Analysis Program.  In addition, he has taught terrorism-related courses at Eckerd College, ECPI University and Schenectady Community College.  Costa has been an Adjunct Associate Professor for the Georgetown University Security Studies Program – Walsh School of Foreign Studies, since 2021.  He has published articles in, Terrorism and Political Violence, and terrorism-related opinion pieces in the New York Times, Washington Post, Politico, Defense One, The Hill and the Washington Examiner.  He has been interviewed as a subject matter expert on terrorism by BBC, ABC and Fox News.  He holds an M.A. in Strategic Intelligence from American Military University; and an M.A. in National Security and Strategic Studies from the U.S. Naval War College; he earned a B.A. from Norwich University.
Costa has been the executive director of the International Spy Museum in Washington, DC, since 2018.
Thomas Ricks
July 10, 2023
Topic: First Principles: What America's Founders Learned from the Greeks and Romans and How That Shaped Our Country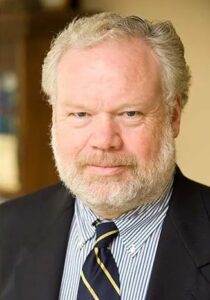 Thomas Ricks is an American journalist and author who specializes in the military and national security issues. Ricks covered the U.S. military for the Washington Post from 2000 through 2008. Until the end of 1999 he had the same beat at the Wall Street Journal, where he was a reporter for 17 years.
While at the Wall Street Journal, he was part of the team writing the "Price of Power" series discussing United States defense spending and potential changes confronting the US military following the Cold War. The series won the 2000 Pulitzer Prize for National Reporting. He won a second Pulitzer Prize for National Reporting as part of The Washington Post team for reporting about the beginnings of the U.S. counteroffensive against terrorism.
Ricks has reported on military activities in Somalia, Haiti, Korea, Bosnia, Kosovo, Macedonia, Kuwait, Turkey, Afghanistan, and Iraq. He previously wrote a blog for Foreign Policy called "The Best Defense" and he is a member of the Center for a New American Security, a defense policy think tank.
Ricks lectures widely to the military and is a member of Harvard University's Senior Advisory Council on the Project on U.S. Civil-Military Relations. Ricks is the author of several nonfiction books including Making the Corps (1997); the bestselling Fiasco: The American Military Adventure in Iraq (2006) and its follow-up, The Gamble: General David Petraeus and the American Military Adventure in Iraq, 2006–2008 (2009); the bestselling First Principles: What America's Founders Learned from the Greeks and Romans and How That Shaped Our Country (2020); and Waging a Good War: A Military History of the Civil Rights Movement, 1954-1968 (2022).
Born in Massachusetts, Ricks grew up in New York and Afghanistan and graduated from Yale in 1977.