Past Speakers
Paul Mayewski
Monday, December 16, 2019
Topic: Maine and Arctic Climate Change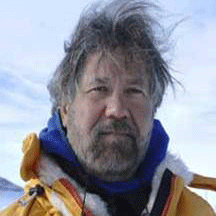 Dr. Paul Andrew Mayewski is Director of the Climate Change Institute and Distinguished Professor in the School of Earth and Climate Sciences, School of Marine Sciences, School of Policy and International Affairs, the Business School, and the Center for Ocean and Coastal Law (Law School) at the University of Maine. He has led more than 55 expeditions to some of the remotest polar and high altitude reaches of the planet (eg., Antarctica, Greenland, Himalayas, Tibet, Andes, sub-Antarctic Islands); has more than 430 scientific publications; received numerous honors including: the first internationally awarded Medal for Excellence in Antarctic Research, the Explorers Club Lowell Thomas Medal, honorary PhD from Stockholm University, honorary fellow in the American Polar Society, and fellow in the American Geophysical Union, American Association for the Advancement of Science, Explorers Club; developed and led major international and national climate change research programs in Antarctica, Greenland, Asia and New England; worked with outreach entities such as the American Museum of Natural History and Boston Museum of Science; released two popular books; and has appeared hundreds of times in the media including multiple CBS 60 Minutes broadcasts, several NOVA films, NPR pieces and the 2014 Emmy Award winner "Years of Living Dangerously".
Ambassador Douglas A. Silliman
Monday, November 4, 2019
Topic: Iraq after ISIS: Caught between the United States and Iran
Ambassador Douglas A. Silliman is president of the Arab Gulf States Institute in Washington. He retired from the Foreign Service in April 2019 after 35 years.  He served as U.S. ambassador to Iraq from 2016-19 and U.S. ambassador to Kuwait from 2014-16.  From 2013-14, he served as a senior advisor in the Bureau of Near Eastern Affairs in the U.S. Department of State, working on Iraq issues and the U.S.-Africa Leaders Summit.
Silliman was deputy chief of mission at the U.S. Embassy in Iraq from 2012-13, minister counselor for political affairs in Baghdad from 2011-12, and deputy chief of mission in Ankara, Turkey from 2008-11. His other State Department positions include:  director of the Department of State's Office of Southern European Affairs, political counselor at the U.S. Embassy in Jordan, and the regional officer for the Middle East in the Office of the Coordinator for Counterterrorism.
In 2018, Silliman received the Presidential Distinguished Service Award from President Donald J. Trump. He has received numerous awards from the Department of State, including the Secretary's Award for Public Outreach in 2007 and senior performance awards.  Silliman received the Sinclaire Language Award in 1993 and the W. Averell Harriman Award for outstanding junior officer in 1988 from the American Foreign Service Association.
In addition to his position as president of AGSIW, Silliman serves on the board of advisors of the Bilateral US-Arab Chamber of Commerce, which helps American businesses expand their international business and trade ties, especially in the Middle East and Gulf region.
Silliman received a Bachelor of Arts in political science, summa cum laude, from Baylor University in Texas, where he was also a member of Phi Beta Kappa. He earned a Master of Arts in international relations from the George Washington University. He speaks Arabic and French.
Courtney C. Radsch
Monday, October 14, 2019
Topic: Enemies of the People: the Shifting Frontlines of Journalism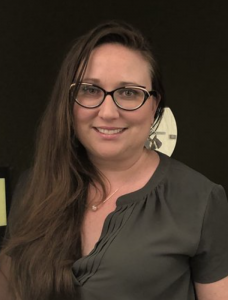 Courtney C. Radsch, PhD, is advocacy director at the Committee to Protect Journalists (CPJ).  She serves as chief spokesperson on global press freedom issues for the organization and oversees CPJ's engagement with the United Nations, the Internet Governance Forum, and other multilateral institutions as well as CPJ's campaigns on behalf of journalists killed and imprisoned for their work.  As a veteran journalist, researcher, and free expression advocate, she frequently writes and speaks about the intersection of media, technology, and human rights.  Her book Cyberactivism and Citizen Journalism in Egypt: Digital Dissidence and Political Change was published in 2016.
Prior to joining CPJ, Radsch worked for UNESCO, edited the flagship publication "World Trends in Freedom of Expression and Media Development," and managed the Global Freedom of Expression Campaign at Freedom House.  She has worked as a journalist in the United States and Middle East with Al-Arabiya, the Daily Star, and The New York Times.  Radsch holds a PhD in international relations from American University.  She speaks Arabic, French, and Spanish.
David Stoll
Monday, September 23, 2019
Topic: Migration from Guatemala to the US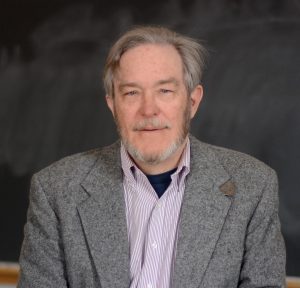 David Stoll has worked with indigenous communities in Guatemala since the 1980s.  In his most recent book, El Norte or Bust! How Migration Fever and Microcredit Produced a Financial Crash in a Latin American Town (Rowman & Littlefield, 2012), he describes how migration actually impoverishes many rural Guatemalans because they take on unmanageable debt to finance the trip north.  He has written about Central American migration for The Wall Street Journal, Miami Herald and The American Interest.  His earlier books include Is Latin America Turning Protestant? (University of California Press, 1991), Between Two Armies in the Ixil Towns of Guatemala (Columbia University Press, 1993), and Rigoberta Menchú and the Story of All Poor Guatemalans (Westview Press, 2007).  Stoll received his bachelor's degree in anthropology from the University of Michigan and his PhD from Stanford University. For the past 22 years, he has taught at Middlebury College in Vermont.
Andrew C. Weber
Monday, September 9, 2019
Topic: Countering Weapons of Mass Destruction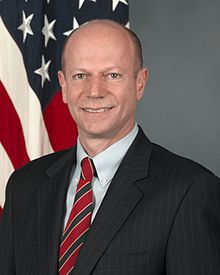 Hon. Andy Weber is an independent consultant and a Senior Fellow at the Council on Strategic Risks, a non-partisan, non-profit think tank. He has dedicated his professional life to countering nuclear, chemical, and biological threats and to strengthening global health security.
Weber's thirty years of US government service included five-and-a-half years as President Obama's Assistant Secretary of Defense for Nuclear, Chemical and Biological Defense Programs. He was a driving force behind Nunn-Lugar Cooperative Threat Reduction efforts to remove weapons-grade uranium from Kazakhstan and Georgia and nuclear-capable MiG-29 aircraft from Moldova, to reduce biological weapons threats, and to destroy Libyan and Syrian chemical weapons stockpiles. In addition, he coordinated US leadership of the international Ebola response for the Department of State.
Prior to joining the Pentagon as Advisor for Threat Reduction Policy in December 1996, Mr. Weber was posted abroad as a US Foreign Service Officer in Saudi Arabia, Germany, Kazakhstan, and Hong Kong. Mr. Weber is currently a Strategic Advisor for Ginkgo BioWorks and consultant for DARPA, Lawrence Livermore National Laboratory, and others. He serves on the Boards of the Arms Control Association and Healthcare Ready,  and the James Martin Center for Non-proliferation Studies International Advisory Council.
He taught a course on Force and Diplomacy at the Georgetown University Graduate School of Foreign Service for seven years, and was a Senior Fellow at the Harvard Kennedy School's Belfer Center for Science and International Affairs. Mr. Weber graduated from Cornell University and holds a Master of Science in Foreign Service (MSFS) degree from Georgetown University. He is a member of the Council on Foreign Relations. His twitter handle is @AndyWeberNCB
William Reinsch
Monday, August 12, 2019
Topic: Globalization, Inequality and Trade Policy
William Alan Reinsch holds the Scholl Chair in International Business at the Center for Strategic and International Studies (CSIS) and is a senior adviser at Kelley, Drye & Warren LLP. Previously, he served for 15 years as president of the National Foreign Trade Council, where he led efforts in favor of open markets, in support of the Export-Import Bank and Overseas Private Investment Corporation, against unilateral sanctions, and in support of sound international tax policy, among many issues. From 2001 to 2016, he concurrently served as a member of the U.S.-China Economic and Security Review Commission. He is also an adjunct assistant professor at the University of Maryland School of Public Policy, teaching courses in globalization, trade policy, and politics.
Reinsch also served as the Under Secretary of Commerce for Export Administration during the Clinton administration. Prior to that, he spent 20 years on Capitol Hill, most of them as senior legislative assistant to the late Senator John Heinz (R-PA) and subsequently to Senator John D. Rockefeller IV (D-WV). He holds a B.A. and an M.A. in international relations from the Johns Hopkins University and the Johns Hopkins School of Advanced International Studies respectively.
Susan Purcell
Monday, July 29, 2019
Topic: Regime Change in Venezuela?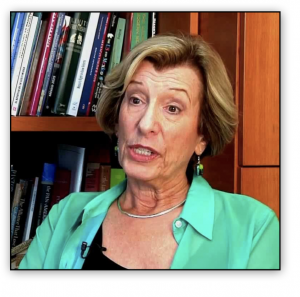 Dr. Susan Kaufman Purcell is an independent consultant on Latin America based in Miami, Florida.  Prior to that, she was Director of the Center for Hemispheric Policy at the University of Miami and Vice President of the Council of the Americas, a not-for-profit U.S. business organization of mainly Fortune 500 companies with investments in Latin America, the Caribbean and Canada.  She was also a Senior Fellow and Director of the Latin America Project at the Council on Foreign Relations and was a member of the State Department's Policy Planning Staff during the Carter and Reagan administrations.  Before joining the U.S. government, Dr. Purcell was a tenured professor of political science at the University of California, Los Angeles.  She holds MA and PhD degrees in political science from Columbia University and a BA degree in Spanish and Latin American literature from Barnard College, where she was elected to Phi Beta Kappa.  Dr. Purcell was a director of Valero Energy Corporation, a Fortune 100 company, from 1994-2018.  She also served on a number of non-profit boards including the National Endowment for Democracy, Freedom House, and the International Women's Forum (Miami/Dade and Broward chapter).  She has done extensive consulting on Latin American economic, trade, investment and political issues for U.S. and foreign corporations.  A recognized authority on Latin America, she has written, co-authored or co-edited eleven books and has published over 200 articles on Latin American economic, financial, political and foreign policy issues and has commented regularly on developments in Latin America on television programs in the United States and Latin America.
John Shattuck
Monday, July 8, 2019
Topic: Viktor Orban and Donald Trump: The Rise of "Illiberal Democracies" in Europe and the US
John Shattuck is Professor of Practice at the Fletcher School of Tufts University.  He is an international legal scholar, diplomat, human rights leader, and former university president.  Early in his career he held positions that include:  Director of the ACLU Washington office; Vice President for Government, Community and Public Affairs at Harvard University; Lecturer at the Harvard Law School; and Senior Associate in the Program on Science, Technology and Public Policy at the Kennedy School of Government.
From 1993-1997 Mr. Shattuck was Assistant Secretary of State for Democracy, Human Rights and Labor.  He then served as the U.S. Ambassador to the Czech Republic from 1998-2000.  Mr. Shattuck returned to the U.S. as CEO of the John F. Kennedy Library Foundation from 2001-2009.  During this time, he was also Lecturer and Senior Fellow at Tufts University (2007-2009) and served on the Advisory Board for the Institute for Global Leadership.
From 2009 to 2016 he was President and Rector of Central European University, an international graduate institution in Budapest, Hungary. Upon his retirement as President, in his honor Central European University renamed the research center he had established as the Shattuck Center on Conflict, Negotiation and Recovery.
Professor Shattuck received a BA from Yale College in 1965, an MA in 1967 from Clare College, Cambridge University, and a JD degree in 1970 from Yale Law School.
Anne Barnard
Monday, June 10, 2019
Topic: Whither Syria and where is it taking us?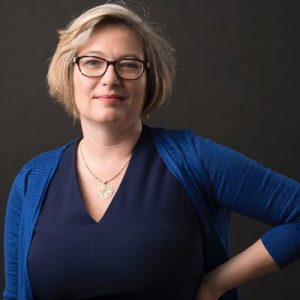 Anne Barnard, a New York Times journalist, led coverage of the Syria war for six years, reporting from across the Middle East as Beirut bureau chief. Since 9/11, she has chronicled the human and strategic impact of U.S. war policies on front line areas from Iraq to Syria and Gaza.
Barnard has worked from the Middle East intermittently since 2003, beginning as bureau chief for the Boston Globe in Baghdad, where she documented the American invasion and occupation of Iraq and its impact across the region.
A proficient Russian speaker, Barnard began her career in journalism twenty-five years ago, reporting on the tumult of post-Soviet Russia. She then covered local news for the Philadelphia Inquirer and the Boston Globe. After 9/11, she was dispatched to New York, then to Pakistan, Afghanistan, Iraq, Iran, and beyond. She joined the New York Times metro desk in 2007 and moved back to the Middle East in 2012.
Barnard has won several journalism prizes, including the Columbia Journalism School's Meyer Berger Award, for a series on the impact of the 2010 earthquake on New York's Haitian diaspora. She has been awarded a Pew Fellowship in International Journalism at the Johns Hopkins University's School of Advanced International Studies and the Ochberg fellowship from the Columbia Journalism School's Dart Center for Journalism and Trauma.
Gregory Gause
Monday, May 13, 2019
Topic: Saudi Arabia: Reliable Ally?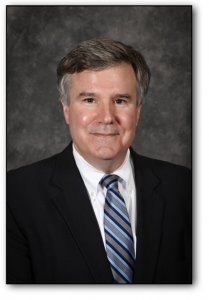 F. Gregory Gause, III is Professor and John H. Lindsey '44 Chair of International Affairs at the Bush School of Government and Public Service, Texas A&M University, as well as serving as head of School's Department of International Affairs. He was previously on the faculties of the University of Vermont (1995-2014) and Columbia University (1987-1995) and was Fellow for Arab and Islamic Studies at the Council on Foreign Relations in New York (1993-1994). During the 2009-10 academic year he was Kuwait Foundation Visiting Professor of International Affairs at the Kennedy School of Government, Harvard University. In spring 2009 he was a Fulbright Scholar at the American University in Kuwait. In spring 2010 he was a research fellow at the King Faisal Center for Islamic Studies and Research in Riyadh, Saudi Arabia.  From 2012 to 2015 he was a non-resident Senior Fellow at the Brookings Doha Center.
His research focuses on the international politics of the Middle East, particularly the Arabian Peninsula and the Persian Gulf. He has published three books, most recently The International Relations of the Persian Gulf (Cambridge University Press, 2010). His articles have appeared in Foreign Affairs, Foreign Policy, Middle East Journal, Security Studies, Journal of Democracy, Washington Quarterly, National Interest, and in other journals and edited volumes. He received his Ph.D. in political science from Harvard University in 1987 and his B.A. (summa cum laude) from St. Joseph's University in Philadelphia in 1980. He studied Arabic at the American University in Cairo (1982-83) and Middlebury College (1984).
Matthew J. Goodwin
Monday, April 15, 2019
Topic: National Populism: The Revolt Against Liberal Democracy

Matthew J. Goodwin is an academic, writer and speaker known mainly for his work on British and European politics, populism, Brexit and elections. He is Professor of Politics at Rutherford College, University of Kent, and Senior Visiting Fellow at the Royal Institute of International Affairs, Chatham House. He is the author of six books, including National Populism:  The Revolt Against Liberal Democracy with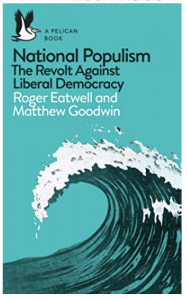 Roger Eatwell (Penguin Press 2018)  and the 2015 UK Political Book of the Year, Revolt on the Right (Routledge), as well as Brexit: Why Britain Voted to Leave the European Union (Cambridge University Press). He has published dozens of academic studies and research reports with Chatham House on European politics and populism. He writes regularly for international media, including the New York Times, Politico and Financial Times.  Between 2011-2015, he sat on the UK government's working group on tackling prejudice and has advised many governments and departments, including Number 10 Downing Street and the US State Department.
Alan Makovsky
Monday, March 18, 2019
Topic: Turkey: Wayward Ally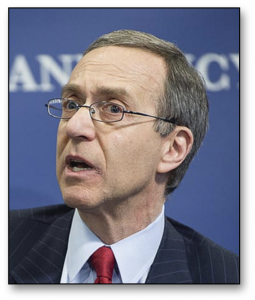 Alan Makovsky is a senior fellow for National Security and International Policy at the Center for American Progress. From 2001 to 2013, he served as a senior professional staff member on the Committee on Foreign Affairs in the U.S. House of Representatives, where he covered the Middle East, Turkey, and other related issues.
At the Washington Institute for Near East Policy—a private think tank where he worked from 1994 to 2001—Makovsky wrote widely on various Middle Eastern and Turkish topics. He also founded and directed the Washington Institute's Turkey Research Program.
At the State Department where he worked from 1983 to 1994—Makovsky variously covered southern European affairs and Middle Eastern affairs for the Bureau of Intelligence and Research. He also served as the political advisor to Operation Provide Comfort in 1992 and as the special advisor to the special Middle East coordinator from 1993 to 1994.
Charles Sennott
Monday, February 11, 2019
Topic: GroundTruth in a 'Post-Truth' Era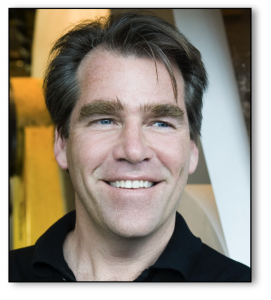 Charles Sennott is the Founder, Chief Executive Officer and Editor of The GroundTruth Project.
He is an award-winning correspondent, best-selling author and editor with 30 years of experience in international, national and local journalism. A leading social entrepreneur in new media, Sennott started GroundTruth in 2014 and in 2017 launched the non-profit organization's new, local reporting initiative, Report for America.
Reporting on the front lines of wars and insurgencies in at least 20 countries, including the post 9-11 conflicts in Afghanistan and Iraq and the 2011 Arab Spring, Sennott began his career in local news covering cops, courts and municipal government. Sennott's deep experience reporting led him to dedicate himself to supporting and training the next generation of journalists to tell the most important stories of our time.
Sennott is also the co-founder of GlobalPost, an acclaimed international news website. Previously, Sennott worked for many years as a reporter at the New York Daily News and then the Boston Globe, where he became Bureau Chief for the Middle East and Europe, and a leader of the paper's international coverage from 1997 to 2005. Sennott has also served as a correspondent for PBS FRONTLINE and the PBS NewsHour. He has contributed news analysis to the BBC, CNN, NPR, MSNBC and others. He is a graduate of Columbia University's Graduate School of Journalism and was a Nieman Fellow at Harvard University.
Stephen Platt
Monday, January 21, 2019
Topic: How China's Nineteenth Century Shapes its Present and Future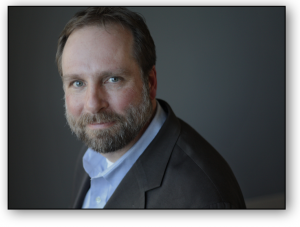 Stephen R. Platt is a historian of modern China. He is a professor at the University of Massachusetts-Amherst and holds a PhD in history from Yale University, where his dissertation won the Theron Rockwell Field Prize. A fellow of the National Committee on US-China Relations' Public Intellectuals Program, he seeks to engage the wider public in deeper issues of China's history and its relations with the West. His newest book is Imperial Twilight (Knopf, 2018), a history of the long-term origins of the Opium War.
His previous books includeProvincial Patriots: The Hunanese and Modern China (Harvard University Press, 2007), and Autumn in the Heavenly
Kingdom(Knopf, 2012), which was a Washington Postnotable book, a New York Times Book Review editors' choice, and won the 2012 Cundill History Prize.
Listen to this Presentation
Click on the play arrow below to listen to this presentation now. You may need to click twice on the arrow to start the audio.
If you prefer to download the MP3 audio file to your computer for later listening, click here (or right click then "Save Target As" or "Save Link As"). Please note that the downloadable file will be quite large and may take a long time to download depending on the speed of your connection to the internet.