Past Speakers
Christopher Costa
May 8, 2023
Topic: Reflections on Counterterrorism and the Future Terrorism Threat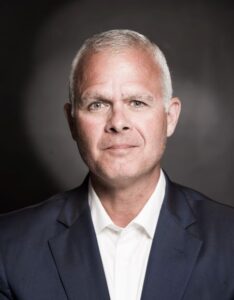 Christopher Costa was appointed as the Special Assistant to the President & Senior Director for Counterterrorism at the White House.  Costa's 35-year government career included 25-years in counterintelligence, human intelligence and with special operations forces (SOF) in the United States Army, in Central America, Europe, and throughout the Middle East.  He ran a wide range of intelligence and sensitive operations in Panama, Bosnia, the first and second Iraq wars, and Afghanistan.  Colonel Costa earned two bronze stars for sensitive human intelligence work in Afghanistan.  Assigned to the Naval Special Warfare Development Group with Navy SEALs, he served as the first civilian squadron Deputy Director.  In 2013, Costa was inducted into the United States Special Operation's Commando Hall of Honor for lifetime service to US Special Operations.
Costa has been a Senior Adjunct Instructor with Norwich University's Bachelor of Science in Strategic Studies and Defense Analysis Program.  In addition, he has taught terrorism-related courses at Eckerd College, ECPI University and Schenectady Community College.  Costa has been an Adjunct Associate Professor for the Georgetown University Security Studies Program – Walsh School of Foreign Studies, since 2021.  He has published articles in, Terrorism and Political Violence, and terrorism-related opinion pieces in the New York Times, Washington Post, Politico, Defense One, The Hill and the Washington Examiner.  He has been interviewed as a subject matter expert on terrorism by BBC, ABC and Fox News.  He holds an M.A. in Strategic Intelligence from American Military University; and an M.A. in National Security and Strategic Studies from the U.S. Naval War College; he earned a B.A. from Norwich University.
Costa has been the executive director of the International Spy Museum in Washington, DC, since 2018.
Susan Landau
April 17, 2023
Topic: The Reality of Cyberwar – in Ukraine and Elsewhere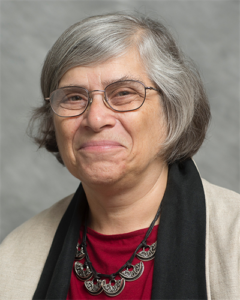 Susan Landau is Bridge Professor in Cyber Security and Policy at the Fletcher School and the School of Engineering's Department of Computer Science at Tufts University and the founding director of the Tufts Master of Science program in Cybersecurity and Public Policy.
Landau served as a Senior Staff Privacy Analyst at Google, a Distinguished Engineer at Sun Microsystems, and a faculty member at Worcester Polytechnic Institute, the University of Massachusetts, and Wesleyan University. She was a Guggenheim Fellow and visiting scholar at the Computer Science Department of Harvard University and a Fellow at Harvard's Radcliffe Institute for Advanced Study. She has been a fellow of the American Association for the Advancement of Science since 1999 and was inducted as a Fellow of the Association for Computing Machinery in 2011. Landau has testified before Congress on encryption, surveillance, and cybersecurity issues, including providing testimony in the FBI–Apple encryption dispute between 2015 and 2016.
Landau is an inductee in both the Cybersecurity Hall of Fame and the Information System Security Association Hall of Fame and was awarded the Anita Borg Institute Women of Vision Award for Social Impact in 2008. In 1989, she introduced the first algorithm for deciding which nested radicals can be denested, which is known as "Landau's algorithm." In 1972, her project on odd perfect numbers won a finalist position in the Westinghouse Science Talent Search.
Landau's 2021 book, People Count: Contact-Tracing Apps and Public Health (MIT Press), focuses on efficacy, equity, and privacy. Landau is also the author of Listening In: Cybersecurity in an Insecure Age (Yale University Press, 2017), Surveillance or Security? The Risks Posed by New Wiretapping Technologies, (MIT Press, 2011) which won her the Surveillance Studies Network Book Prize, and Privacy on the Line: the Politics of Wiretapping and Encryption, co-authored with Whitfield Diffie (MIT Press, 1998). She is also the co-author of the report Keys Under Doormats: Mandating Insecurity by Requiring Government Access to All Data and Communications, which received the 2015 J. D. Falk Award from the Messaging Malware Mobile Anti-Abuse Working Group. The Obama administration gave substantial credit to this report's analysis when it announced that it would not pursue exceptional access to phone data.
Outside of her technical work, Landau is interested in the issues of women in science, maintaining the ResearcHers email list, a "community dedicated to supporting women new to research in computing," and an online bibliography of women's writing in computer science.
Landau has a B.A. from Princeton University, an M.A. from Cornell University, and a Ph.D. in mathematics from the Massachusetts Institute of Technology.
Jon Wolfsthal
March 27, 2023
Topic: ​Is a New Era of Nuclear Danger Upon Us?
Jon Wolfsthal is a Senior Advisor for Policy & Advocacy at Global Zero and a fellow at Harvard University's Belfer Center and Carnegie Endowment for International Peace. He is also a member of the Board of the Bulletin of the Atomic Scientists and the US Department of State International Security Advisor Board.
From 2014 to 2017, Wolfsthal served as Special Assistant to former U.S. President Barack Obama and as senior director for arms control and nonproliferation at the National Security Council. In that post, he was the most senior White House official, setting and implementing U.S. government policy on all aspects of arms control, nonproliferation, and nuclear policy. Prior to that, he served as the deputy director of the James Martin Center for Nonproliferation Studies at the Monterey Institute for International Studies.
From 2009 to 2012, Wolfsthal served as the special adviser to U.S. Vice President Joe Biden for nuclear security and nonproliferation and as director for nonproliferation on the National Security Council. He supported the Obama administration's negotiation and ratification of the New START arms reduction agreement with the Russian Federation and helped support the development of nuclear policy, including the 2010 Nuclear Posture Review.
He was previously a senior fellow at the Center for Strategic and International Studies and deputy director of the Nuclear Policy Program at Carnegie Endowment for International Peace. He served in several capacities during the 1990s at the U.S. Department of Energy, including an on-the-ground assignment in North Korea from 1995 to 1996.
He is the co-author, with Joseph Cirincione, of Deadly Arsenals: Tracking Weapons of Mass Destruction and a leading authority on nuclear weapons policy, regional proliferation, arms control, and nuclear deterrence. His work has included assignments in Russia, North Korea, and travel to Iran. He is the author of dozens of scholarly articles and op-eds and has appeared on or been quoted in most leading domestic and international news media outlets.
Derek Mitchell
February 13, 2023
Topic: Democracy and International Security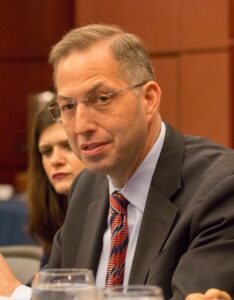 Derek Mitchell became president of the National Democratic Institute (NDI) in 2018, returning over two decades after he departed the Institute in 1997, at the conclusion of nearly four years as Senior Program Officer for Asia and the former Soviet Union.
Since that time, Mitchell has had a distinguished career in and out of the U.S. government, in which he has witnessed the connection between democracy and international security.
From 2012-2016, Mitchell served as U.S. Ambassador to the Republic of the Union of Myanmar (Burma). He was America's first ambassador to the country in 22 years. From 2011-12, he served as the U.S. Department of State's first Special Representative and Policy Coordinator for Burma, with the rank of ambassador.
Prior to this appointment, Mitchell served as Principal Deputy Assistant Secretary of Defense, Asian and Pacific Security Affairs (APSA), in the Office of the Secretary of Defense. In that capacity, he spent six months as acting APSA Assistant Secretary of Defense, and was responsible for overseeing the Defense Department's security policy in Northeast, Southeast, South, and Central Asia. For his service, he received the Office of the Secretary of Defense Award for Distinguished Public Service in August 2011.
From 2001 to 2009, Mitchell served as Senior Fellow and Director of the Asia Division of the International Security Program at the Center for Strategic and International Studies (CSIS). From 1997 to 2001, he served as Special Assistant for Asian and Pacific Affairs in the Office of the Secretary of Defense. Mitchell was the principal author of the Department of Defense's 1998 East Asia Strategy Report, the last such report produced by DoD.
Mitchell began his work in Washington as a foreign policy assistant in the office of Senator Edward M. Kennedy (D-MA) from 1986-88. Most recently, Mitchell has been a senior advisor at the Albright Stonebridge Group, the United States Institute of Peace, and the Center for Strategic and International Studies, as well as a lecturer for the Stanford-in-Washington program.
Mitchell has authored numerous books, articles, policy reports, and opinion pieces on international affairs. He is the coauthor of China: The Balance Sheet—What the World Needs to Know Now about the Emerging Superpower (2006), and China and the Developing World:  Beijing's Strategy for the 21st Century (2007).
Mitchell received a Master of Arts in Law and Diplomacy from the Fletcher School at Tufts University and a Bachelor's Degree from the University of Virginia. He was a visiting scholar at Peking University in 2007.  He speaks Mandarin Chinese proficiently.
Mitchell lives in Washington, D.C. with his wife Min, a former television journalist.
Admiral Michael Rogers
January 9, 2023
Topic: Russia-Ukraine: how did we get here and what does it portend for the future?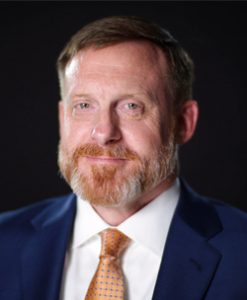 Admiral Michael Rogers retired from the US Navy in 2018 after nearly 37 years of naval service rising to the rank of four-star admiral.  He culminated his career with a four-year tour as Commander, US Cyber Command and Director, National Security Agency.  In those roles he worked with the leadership of the US government, the DoD, and the US Intelligence community as well as their international counterparts in the conduct of cyber and intelligence activity across the globe. He also assisted in the development of national and international policy with respect to cyber, intelligence and technology – including extensive work with corporate leadership in the Finance, IT, Telecommunications and Technology sectors.
During his broader service in uniform, Admiral Rogers held positions afloat and ashore around the globe focusing on cyber, intelligence, maritime operations and national security.  His joint service was extensive including duty with the Chairman of the Joint Chiefs of Staff, the Joint Chiefs of Staff, US Indo Pacific Command and US Atlantic Command.  In addition, Admiral Rogers commanded at the unit, Numbered Fleet and service component levels in the Navy.
Admiral Rogers is a graduate of Auburn University and also holds a Masters of Science in National Security.  He is a distinguished graduate of the National War College and a graduate of highest distinction from the Naval War College.  He is also an MIT Seminar XXI fellow and a Harvard Senior Executive in National Security alum.
Admiral Rogers is currently supporting companies in the private sector, serving as a member of various Boards or acting as a Senior Advisor. He also speaks globally to various business and academic groups and is working internationally in the cyber and national security arenas.  He is a Senior Fellow and Adjunct Professor with Northwestern University's Kellogg School of Managements' Public Private Initiative and a member of the advisory board of Auburn University's McCrary Institute for Cyber and Critical Infrastructure.