Upcoming Speakers
Christopher Miller
September 12, 2022
Topic: Warnings about America's Most Dangerous Enemies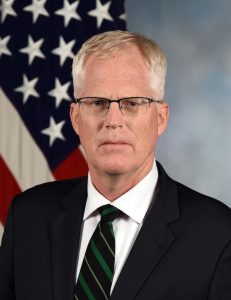 Christopher C. Miller served as the Acting Secretary of Defense from November 2020 to January 2021 and Director of the National Counterterrorism Center from August to November 2020. Earlier in 2020, Miller Performed the Duties of the Assistant Secretary of Defense for Special Operations/Low Intensity Conflict. He also previously served as the Deputy Assistant Secretary of Defense for Special Operations and Combating Terrorism.
Miller was responsible for overseeing the employment of special operations forces in counterterrorism, Military Information Support Operations, Information Operations, unconventional warfare, irregular warfare, direct action, special reconnaissance, foreign internal defense, counter proliferation, sensitive special operations, and personnel recovery and hostage issues as specified by the Secretary of Defense.
From March 2018 through December 2019, Miller served as the Special Assistant to the President and Senior Director for Counterterrorism and Transnational Threats at the National Security Council (NSC). In this position,  Miller was responsible for strategic level policy making and implementation, and support to senior NSC and White House leadership.
Miller was raised in Iowa City, Iowa and is a retired U.S. Army officer. He was commissioned as an Infantry officer in 1987 through R.O.T.C. with a BA in History from the George Washington University. Miller began his military career as an enlisted Infantryman in the Army Reserve in 1983 and also served in the District of Columbia National Guard as a Military Policeman. In 1993, he transferred to Special Forces and served in numerous command and staff positions within the 5th Special Forces Group (Airborne).
Throughout his career, he served within other special operations organizations, culminating with command of the 2nd Battalion, 5th Special Forces Group (A). Miller participated in the initial combat operations in Afghanistan in 2001 and Iraq in 2003, in addition to numerous follow-on deployments to both theaters, and has extensive inter-agency and joint special operations experience. Upon retirement from the Army in 2014, Miller worked for over two years as a defense contractor providing clandestine Special Operations and Intelligence expertise directly to the Under Secretaries of Defense for Intelligence and Policy.
Miller possesses a Master of Arts degree in National Security Studies from the Naval War College and is a graduate of the Naval College of Command and Staff and the Army War College.
Pamela Constable
October 10, 2022
Topic: Afghanistan
Steven Pifer
November 14, 2022
Topic: Putin's War: Ramifications and Response
Steven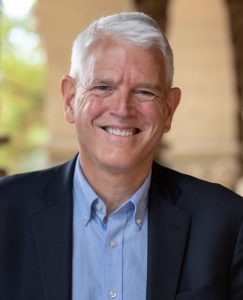 Pifer is a William J. Perry Research Fellow at Stanford University's Center for International Security and Cooperation as well as a non-resident senior fellow with the Brookings Institution. He was a William J. Perry Research Fellow at the center from 2018-2020 and a fellow at the Robert Bosch Academy in Berlin from January-May 2021.
Pifer's research focuses on nuclear arms control, Ukraine, Russia and European security. He has offered commentary on these issues on National Public Radio, PBS NewsHour, CNN, Fox News and BBC, and his articles have run in the New York Times, Washington Post, National Interest, Moscow Times and Kyiv Post, among others.  He is the author of "The Eagle and the Trident: U.S.-Ukraine Relations in Turbulent Times" (Brookings Institution Press, 2017), and co-author of "The Opportunity: Next Steps in Reducing Nuclear Arms" (Brookings Institution Press, 2012).
A retired Foreign Service officer, Pifer's more than 25 years with the State Department focused on U.S. relations with the former Soviet Union and Europe, as well as arms control and security issues.  He served as deputy assistant secretary of state in the Bureau of European and Eurasian Affairs with responsibilities for Russia and Ukraine (2001-2004), ambassador to Ukraine (1998-2000), and special assistant to the president and senior director for Russia, Ukraine and Eurasia on the National Security Council (1996-1997).  In addition to Ukraine, he served at the U.S. embassies in Warsaw, Moscow and London as well as with the U.S. delegation to the negotiation on intermediate-range nuclear forces in Geneva.  From 2000 to 2001, he was a visiting scholar at Stanford's Institute for International Studies, and he was a resident scholar at the Brookings Institution from 2008 to 2017.
Ambassador Pifer is a 1976 graduate of Stanford University with a bachelor's in economics.
Daniel Golden
December 12, 2022
Topic: Ransomware
Journalist and author Daniel Golden is a Boston-based Senior Editor and Reporter at ProPublica. Golden has been instrumental in three Pulitzer Prizes, two as an editor and one as a reporter.
Golden won a Pulitzer as a reporter for The Wall Street Journal in 2004 for a series of articles on preferences for children and donors in college admissions. He expanded that series into a critically acclaimed national bestseller, "The Price of Admission: How America's Ruling Class Buys Its Way Into Elite Colleges — and Who Gets Left Outside the Gates." An updated edition was published in October 2019 with new reporting on the Operation Varsity Blues scandal.
Golden's book, "Spy Schools: How The CIA, FBI, and Foreign Intelligence Secretly Exploit America's Universities," was published by Henry Holt in October 2017. Spy novelist John Le Carre praised it as "timely and shocking," and former US Homeland Security Secretary Janet Napolitano called it a "must-read." He is the co-author, with ProPublica reporter Renee Dudley, of "The Ransomware Hunting Team," which was published by Farrar, Straus and Giroux in fall 2022.
Golden co-edited a ProPublica series on Latin American asylum-seekers caught between the US government and the MS-13 gang, which won the 2019 Pulitzer Prize for feature writing. Before joining ProPublica in October 2016, he worked as managing editor for education and enterprise at Bloomberg News. There he edited a series about tax inversions — companies moving headquarters overseas to avoid taxes — that earned Bloomberg's only Pulitzer Prize in 2015.
Golden spent 17 years as a staff reporter at the Boston Globe, including a stint on its Spotlight team, and served as senior editor for investigations at Conde Nast Portfolio. Among other honors, he has won three George Polk awards, three National Headliner awards, the Sigma Delta Chi award, the Gerald Loeb Award, the Overseas Press Club award, the New York Press Club Gold Keyboard award, and two Education Writers Association Grand Prizes. He was a finalist for the 2011 Pulitzer Prize for public service for a series exposing recruiting abuses by for-profit colleges. A Harvard College graduate, he was a John S. Knight Journalism Fellow at Stanford in 1998-99.