Past Speakers
Razzaq al-Saiedi
Wednesday, December 18 at Point Lookout (Summit)
Topic: Libya, Iraq, and the Whole Damn Mess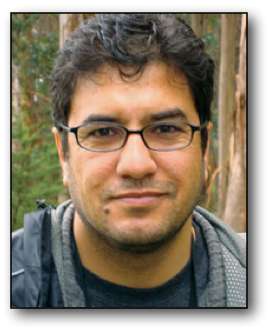 Razzaq al-Saiedi is a former member of The New York Times Baghdad bureau, and currently is a senior researcher with Physicians for Human Rights.  Mr. al-Saiedi is Middle East Policy analyst and human rights consultant. He spent four years covering the war and the political transition in Iraq for the New York Times. He covered the Saddam Hussein trial as a reporter and international observer for the international human rights organizations. As a consultant, al-Saiedi has helped formulate transitional justice policies in the Iraqi legal and political system. He has also helped to draw up policies for the Iraqi government and the civil society on issues such as reparations, accountability and verification standards, and truth-seeking processes. Originally trained as engineer, Al-Saiedi holds an MPA from the Harvard Kennedy School, where he was a Mason Fellow. He was a Nieman Foundation for Journalism Fellow in 2008.
Trita Parsi
Monday, November 11, 2013
Topic: US-Iran: Is Peace Finally in the Offing?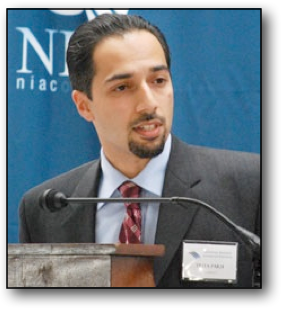 Trita Parsi is an award winning author and the 2010 recipient of the Grawemeyer Award for Ideas Improving World Order. He is the founder and president of theNational Iranian American Council and an expert on US-Iranian relations, Iranian foreign politics, and the geopolitics of the Middle East. He is the author ofTreacherous Alliance: The Secret Dealings of Iran, Israel and the United States (Yale University Press 2007), for which he conducted more than 130 interviews with senior Israeli, Iranian and American decision-makers. Treacherous Alliance is the silver medal winner of the 2008 Arthur Ross Book Award from the Council on Foreign Relations.
​Parsi's latest book A Single Roll of the Dice – Obama's Diplomacy with Iran (Yale University Press) was released early 2012 and was selected by Foreign Affairs journal as the Best Book of 2012 on the Middle East. He interviewed 70 high-ranking officials from the U.S., Iran, Europe, Israel, Saudi Arabia, Turkey, and Brazil—including the top American and Iranian negotiators—for this book. Parsi uncovers the previously unknown story of American and Iranian negotiations during Obama's early years as president, the calculations behind the two nations' dealings, and the real reasons for their current stalemate.
​Parsi was born in Iran but moved with his family at the age of four to Sweden in order to escape political repression in Iran. His father was an outspoken academic and non-Muslim who was jailed by the Shah and then by the Ayatollah. He moved to the United States as an adult and studied foreign policy at Johns Hopkins' School for Advanced International Studies where he received his Ph.D.
He founded NIAC to provide a non-partisan, non-profit organization through which Iranian-Americans could participate in American civic life. NIAC is a vocal proponent of dialogue and engagement between the US and Iran, which Parsi consistently has argued would enhance our national security by helping to stabilize the Middle East and bolster the moderates in Iran.
​Parsi has followed Middle East politics through work in the field and extensive experience on Capitol Hill and at the United Nations. He is frequently consulted by Western and Asian governments on foreign policy matters.  Parsi has worked for the Swedish Permanent Mission to the UN, where he served in the Security Council, handling the affairs of Afghanistan, Iraq, Tajikistan and Western Sahara, and in the General Assembly's Third Committee, addressing human rights in Iran, Afghanistan, Myanmar and Iraq.
​Parsi studied for his Doctoral thesis on Israeli-Iranian relations under Professor Francis Fukuyama at Johns Hopkins University School of Advanced International Studies. In addition to his PhD, he holds a Master's Degree in International Relations from Uppsala University and a Master's Degree in Economics from the Stockholm School of Economics. He has served as an adjunct professor of International Relations at Johns Hopkins University SAIS, an adjunct scholar at the Middle East Institute and as a Policy Fellow at the Woodrow Wilson International Center for Scholars in Washington DC.
​He is fluent in Persian/Farsi, English, and Swedish. Parsi's articles on Middle East affairs have been published in the Washington Post, Wall Street Journal, New York Times, Los Angeles Times, Financial Times, Jane's Intelligence Review, the Nation, The American Conservative, the Jerusalem Post, The Forward, and others. He is a frequent guest on CNN, PBS's Newshour with Jim Lehrer, NPR, the BBC, and Al Jazeera.
Listen to this Presentation
Click on the play arrow below to listen to this presentation now. You may need to click twice on the arrow to start the audio.