Past Speakers
Stephen Kinzer
December 6 at 12 Noon (Point Lookout)
Topic: Reset: Iran, Turkey, and America's Future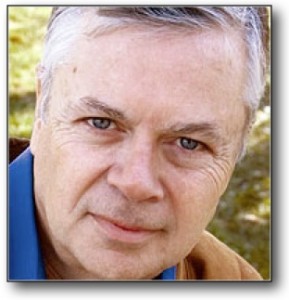 Stephen Kinzer is an award-winning foreign correspondent who has covered more than 50 countries on five continents. His articles and books have led the Washington Post to place him "among the best in popular foreign policy storytelling."
Kinzer's most recent book is A Thousand Hills: Rwanda's Rebirth and the Man Who Dreamed It. Archbishop Desmond Tutu of South Africa called it "a fascinating account of a near-miracle unfolding before our very eyes".
In 2006 Kinzer published Overthrow: America's Century of Regime Change from Hawaii to Iraq. It recounts the 14 times the United States has overthrown foreign governments. Kinzer seeks to explain why these interventions were carried out and what their long-term effects have been. He is also the author of All the Shah's Men: An American Coup and the Roots of Middle East Terror. It tells how the CIA overthrew Iran's nationalist government in 1953.
Kinzer spent more than 20 years working for the New York Times, most of it as a foreign correspondent. His foreign postings placed him at the center of historic events and, at times, in the line of fire. While covering world events, he has been shot at, jailed, beaten by police, tear-gassed and bombed from the air.
From 1983 to 1989, Kinzer was the Times bureau chief in Nicaragua. In that post he covered war and upheaval in Central America. He also wrote two books about the region. One of them, co-authored with Stephen Schlesinger, is Bitter Fruit: The Untold Story of the American Coup in Guatemala. The other one, Blood of Brothers: Life and War in Nicaragua, is a social and political portrait that The New Yorker called "impressive for the refinement of its writing and also the breadth of its subject matter." Columbia University awarded Kinzer its Maria Moors Cabot prize for outstanding coverage of Latin America.
From 1990 to 1996 Kinzer was posted in Germany. He was chief of the New York Times bureau in Bonn, and after German unification became chief of the Berlin bureau. From there he covered the emergence of post-Communist Europe, including wars in the former Yugoslavia.
In 1996 Kinzer was named chief of the newly opened New York Times bureau in Istanbul, Turkey. He spent four years there, traveling widely in Turkey and in the new nations of Central Asia and the Caucasus. After completing this assignment, Kinzer published Crescent and Star: Turkey Between Two Worlds.
Before joining the New York Times, Kinzer was a Latin America correspondent for the Boston Globe. He was also a newspaper columnist and a state government official in Massachusetts.
Kinzer studied history at Boston University and graduated with high honors. He now teaches journalism and political science at Northwestern University, contributes articles to the New York Review of Books and other periodicals, and writes a world affairs column for The Guardian.
In 2009, Dominican Unversity in River Forest, Illinois, awarded Stephen Kinzer an honorary doctorate. The citation said that "those of us who have had the pleasure of hearing his lectures or talking to him informally will probably never see the world in the same way again."
Listen to this Presentation
Click on the play arrow below to listen to this presentation now. You may need to click twice on the arrow to start the audio.