Meet our Next Speaker
Paul Bodnar
Monday, June 20, 2022
Topic: Climate Finance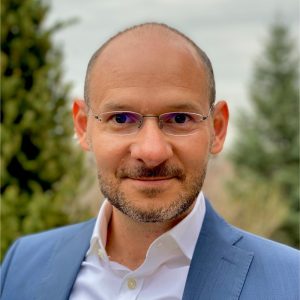 Paul Bodnar is Global Head of Sustainable Investing at BlackRock. His team drives BlackRock's leadership in sustainable investing through the development of cutting-edge climate and sustainability research and integration of these insights throughout BlackRock's suite of investment solutions and Aladdin.
Paul previously served as Chief Strategy Officer at RMI, where he founded the Center for Climate-Aligned Finance and helped launch the Climate Finance Access Network and Mission Possible Partnership. Paul served in the Obama White House as Special Assistant to the President and Senior Director for Energy and Climate Change at the National Security Council. He was a key architect of the Obama Administration's international climate policies culminating in the Paris Agreement.
Prior to that, Paul worked at the State Department as U.S. lead negotiator for climate finance and led the design of numerous initiatives including the Global Innovation Lab for Climate Finance and the U.S.-Africa Clean Energy Finance Initiative. Earlier in his career, Paul was Director for Carbon Finance at the $1.2 billion carbon fund managed by London-based Climate Change Capital, where he structured the fund's largest deals. He was also co-founder and partner at Vertis Environmental Finance, now one of Europe's leading environmental commodity brokerage firms. Paul holds a BA from Stanford and an MA from Harvard, both in international relations.
Meetings open to members and members' guests only.  Unless otherwise noted, all meetings take place at Elk Hall, 210 Rankin Street in Rockland.  Please plan on arriving by 11:30 AM for noon meetings.  The speaker begins promptly at noon and lunch is served from 1 PM.
Audios of Past Presentations
Listed below are links to recent presentations. Click to listen:
For Would-be New Members:
It's pretty simple: just click here to display and fill out a Membership Form.
How to Contact Us
We can be contacted by email, mail, or phone:
The Mid-Coast Forum on Foreign Relations
PO Box 41
Rockport, ME 04856
207-236-8288