Upcoming Speakers
Admiral James Stavridis (USN Ret)
Monday, August 24, 2020
Topic: 21st Century Security: Challenges and Opportunities
THIS MEETING HAS BEEN CANCELLED DUE TO THE COVID-19 PANDEMIC.
IT WILL BE RESCHEDULED FOR SUMMER 2021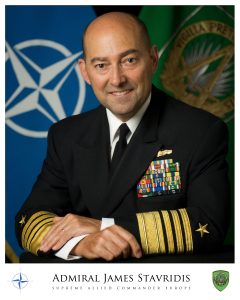 Admiral James Stavridis is an Operating Executive of The Carlyle Group, following five years as the 12th Dean of The Fletcher School of Law and Diplomacy at Tufts University.  A retired 4-star officer in the U.S. Navy, he led the NATO Alliance in global operations from 2009 to 2013 as Supreme Allied Commander with responsibility for Afghanistan, Libya, the Balkans, Syria, counter piracy, and cyber security.  He also served as Commander of U.S. Southern Command, with responsibility for all military operations in Latin America from 2006-2009.  He earned more than 50 medals, including 28 from foreign nations in his 37-year military career.
Earlier in his military career he commanded the top ship in the Atlantic Fleet, winning the Battenberg Cup, as well as a squadron of destroyers and a carrier strike group – all in combat.  In 2016, he was vetted for Vice President by Hillary Clinton and subsequently invited to Trump Tower to discuss a cabinet position in the Trump Administration.
Admiral Stavridis earned a PhD in international relations and has published nine books and hundreds of articles in leading journals around the world.  His 2012 TED talk on global security has over one million views.  Admiral Stavridis is a monthly columnist for TIME Magazine and Chief International Security Analyst for NBC News, and has tens of thousands of connections on the social networks.
Ambassador Jeffery L. Bleich
Monday, September 14, 2020
Topic: The Geopolitics of Australia's Situation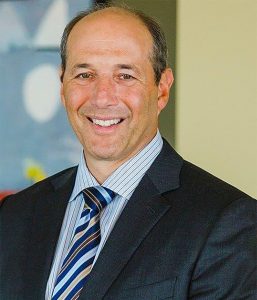 Ambassador Bleich is Chair of the Board of Pacific Gas and Electric Company, Attorney, and former Special Counsel to the President, U.S. Ambassador, and California State Bar President.
Mr. Bleich served as a member of the Senior Advisory Group to the Director of National Intelligence from 2014 to 2016. Mr. Bleich also served as U.S. Ambassador to Australia from 2009 to 2013 and as Special Counsel to President Obama from 2008 to 2009. Prior to that, Mr. Bleich was a long-time partner at the California law firm Munger, Tolles & Olsen. Mr. Bleich has more than three decades of experience resolving complex domestic and international disputes, with a specialty in cybersecurity. He is a long-time California resident.
Mr. Bleich has been a director of PG&E Corporation and Pacific Gas and Electric Company since April 2019. Since 2017, he also has served on the boards of Nuix Pty. Ltd and Amber Kinetics, Inc.  Mr. Bleich is Chair of the Fulbright Foreign Scholarship Board (appointed by President Obama).
Michael Camilleri
Monday, October 12, 2020
Topic: Bolsonaro's Brazil: Latin America's Noisy Neighbor?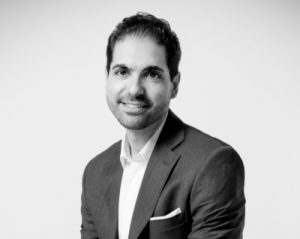 Michael Camilleri is Director of the Peter D. Bell Rule of Law Program at the Inter-American Dialogue. An international lawyer and former diplomat, he served in the Obama administration from 2012 to 2017 as the Western Hemisphere adviser on the Secretary of State's Policy Planning Staff and as Director for Andean Affairs at the National Security Council.
Prior to joining the U.S. government, Michael was a human rights specialist at the Organization of American States and a senior staff attorney at the Center for Justice and International Law (CEJIL). He also worked with a coalition of civil society organizations in Guatemala and at a large international law firm.
Michael's commentary and analysis on legal and policy issues in the Americas have appeared in the New York Times, Foreign Affairs, Foreign Policy, Americas Quarterly, BBC, Fox News, Univision, NTN24, and CNN en Español. Michael is a term member of the Council on Foreign Relations, and he has been an adjunct professor of law and international affairs at the George Washington University, American University, and the University of Baltimore. He holds a B.A. in history from the University of Notre Dame and a J.D. from Harvard Law School.