Meet our Next Speaker
Ali Ahmida
Monday, March 6, 2017
Topic: The Libya We Do Not Know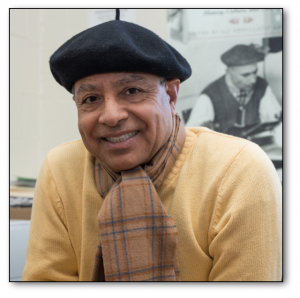 Ali Abdullatif Ahmida is a professor at the University of New England.  He was born in Waddan, Libya and educated at Cairo University in Egypt and The University of Washington, Seattle. He is the founding Chair (2000 – 2014) of the Department of Political Science at the University of New England, Biddeford, Maine, USA. His areas of expertise are political theory, comparative politics, and historical sociology. His scholarship is cross-cultural and focuses on power, agency and anti-colonial resistance in North Africa, especially in modern Libya.
Dr. Ahmida has published major articles in Italian Studies, International Journal of Middle East Studies, Arab Future, Third World Quarterly and the Arab Journal of International Studies. He is also the author of The Making of Modern Libya: State Formation, Colonialization and Resistance, a book published by SUNY Press, 1994, 2009. This book was translated into Arabic and has been published in a second edition by the Center of Arab Unity Studies, 1998, Beirut, Lebanon. A third edition is due out in 2013. He is the editor of Beyond Colonialism and Nationalism in the Maghrib: History, Culture and Politics, published by Palgrave Press in 2000. An Arabic translation of the book was published by The Centre of Arab Unity Studies in 2014.
Routledge Press published Dr. Ahmida's book, Forgotten Voices: Power and Agency in Colonial and Postcolonial Libya, 2005; an Arabic edition was published in 2009, and an Italian edition will be published in 2013. Cambridge Scholars Press has published his edited book, Bridges Across The Sahara, September 2009, and The Center of Arab Unity Studies, Beirut, Lebanon, published his book Post-Orientalism: Critical Reviews of North African Social and Cultural History in August 2009. His most recent book is The Libya we do not know (in Arabic) was published by The Libyan Ministry of Culture in 2014. Dr. Ahmida is currently working on two books, one about genocide in colonial Libya, one a biography of Libyan freedom fighter Omar al-Mukhtar.
Meetings open to members and members' guests only.  Unless otherwise noted, all meetings take place at Hedges Hall at Point Lookout.  Please plan on arriving by 11:30AM for noon meetings.  The speaker begins promptly at noon and lunch is served from 1PM.
Audios of a Few Past Presentations
Listed below are links to past presentations for which audios have recently been added. Click on the link to gain access:
For Would-be New Members:
Please click here to display and download a Membership Application Form.  It's an Acrobat "form" so you can type directly into it, then save and email it back to us at midcoastforum@gmail.com.  Alternately, you can print it, fill it out by hand and mail it to us at the address on the form.
How to Contact Us
We can be contacted by email, mail, or phone.
Mid-Coast Forum on Foreign Relations
PO Box 41
Rockport, ME 04856
207-236-8288