Meet our Next Speaker
Elaine Diaz
Monday, May 4
Topic: What's up with Cuba?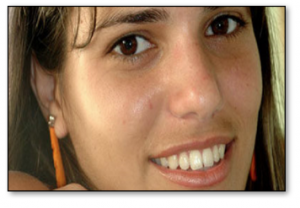 Elaine Díaz is a Cuban blogger, journalist and professor at the University of Havana where she teaches courses focusing on digital journalism, communication, technology and society, and alternative journalism on the web. She has written about digital communication, technology infrastructure and the digital divide for Cuban and international outlets.
From 2010 to 2012, Diaz worked as part of the local government of her municipality.
Díaz is the sole Cuban author for Global Voices and has blogged for La Polemica Digital (The Digital Controversy) about social problems and the politics of online expression in Cuba.
She completed an MA in communications in 2014 at the University of Havana. She studied the current state of the Cuban blogosphere and its possibilities to promote processes of public deliberation and consensus-building. Díaz was part of the Draper Hills Summer Fellows Class of 2014 and she is currently a fellow at the Nieman Foundation for Journalism at Harvard University.
Meetings open to members only.  Unless otherwise noted, all meetings take place at Erickson Hall at Point Lookout.  Please plan on arriving by 11:30AM for noon meetings.  The speaker begins promptly at noon and lunch is served from 1PM.
A Few Audios of Past Presentations
Listed below are links to past presentations for which audios have recently been added. Click on the link to gain access:
For Would-be New Members:
Please click here to display and download a Membership Application Form.
For Additional Foreign Policy Events in the Midcoast Area . . .
Click to visit  The Camden Conference website.
How to Contact Us
We can be contacted by email, mail, or phone.
Mid-Coast Forum on Foreign Relations
PO Box 41
Rockport, ME 04856
207-236-8288