Meet our Next Speaker
Anna Borshchevskaya
Monday, November 27, 2017
Topic: Russia: What Next?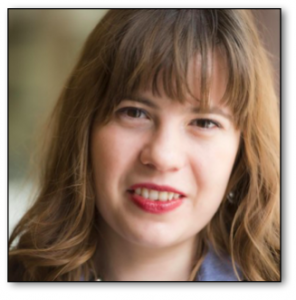 Anna Borshchevskaya is the Ira Weiner Fellow at The Washington Institute, focusing on Russia's policy toward the Middle East.  In addition, she is a fellow at the European Foundation for Democracy and was previously with the Peterson Institute for International Economics and the Atlantic Council. A former analyst for a U.S. military contractor in Afghanistan, she has also served as communications director at the American Islamic Congress.   Her analysis is published widely in journals such as The New Criterion, Turkish Policy Quarterly, and the Middle East Quarterly, and she also conducts translation and analysis for the U.S. Army's Foreign Military Studies Office and its flagship publication, Operational Environment Watch, and writes a foreign affairs column for Forbes.
Originally from Moscow, Ms. Borshchevskaya came to the United States  as a refugee in 1993 and has since received an MA in international relations from the Johns Hopkins University School of Advanced International Studies (SAIS) and a BA in political science and international relations from the State University of New York at Geneseo.
Meetings open to members and members' guests only.  Unless otherwise noted, all meetings take place at Hedges Hall at Point Lookout.  Please plan on arriving by 11:30AM for noon meetings.  The speaker begins promptly at noon and lunch is served from 1PM.
Audios of Past Presentations
Listed below are links to past presentations. Click to listen:
For Would-be New Members:
Please click here to display and download a Membership Application Form.  It's an Acrobat "form" so you can type directly into it, then save and email it back to us at midcoastforum@gmail.com.  Alternately, you can print it, fill it out by hand and mail it to us at the address on the form.
How to Contact Us
We can be contacted by email, mail, or phone.
Mid-Coast Forum on Foreign Relations
PO Box 41
Rockport, ME 04856
207-236-8288