Meet our Next Speaker
Josh Landis
Friday, October 28, 2016
Topic: ISIS, Ethnic Cleansing, and Nation-Building in the Middle East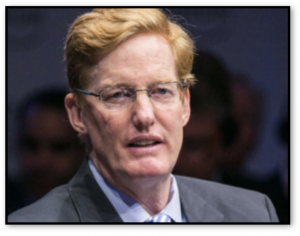 Joshua Landis is Director of the Center for Middle East Studies and Associate Professor at the University of Oklahoma's College of international Studies.
He writes "Syria Comment," a daily newsletter on Syrian politics that attracts over 100,000 readers a month. Dr. Landis travels frequently to Washington DC to consult with government agencies and speak at think tanks. Most recently he has spoken at the Woodrow Wilson Institute, Brookings Institute, USIP, Middle East Institute, and Council on Foreign Relations.
He was educated at Swarthmore (BA), Harvard (MA), and Princeton (PhD). He has lived over 14 years in the Middle East and speaks Arabic and French fluently. He has lived four years in Syria, and spent most summers in Damascus until the revolution began.
He is a frequent analyst on TV and radio. (See: Landis in the News) Most recently he has appeared on PBS News Hour,
Meetings open to members and members' guests only.  Unless otherwise noted, all meetings take place at Hedges Hall at Point Lookout.  Please plan on arriving by 11:30AM for noon meetings.  The speaker begins promptly at noon and lunch is served from 1PM.
Audios of a Few Past Presentations
Listed below are links to past presentations for which audios have recently been added. Click on the link to gain access:
For Would-be New Members:
Please click here to display and download a Membership Application Form.  It's an Acrobat "form" so you can type directly into it, then save and email it back to us at midcoastforum@gmail.com.  Alternately, you can print it, fill it out by hand and mail it to us at the address on the form.
How to Contact Us
We can be contacted by email, mail, or phone.
Mid-Coast Forum on Foreign Relations
PO Box 41
Rockport, ME 04856
207-236-8288