Meet our Next Speaker
Paulo Sotero
Monday, September 12, 2016
Topic: The Turmoil in Brazil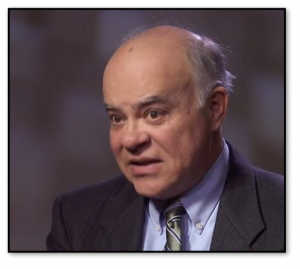 Paulo Sotero is the director of the Brazil Institute of the Woodrow Wilson International Center for Scholars. An award winning journalist, from 1989 to 2006 he was the Washington correspondent for Estado de S.Paulo, a leading Brazilian daily newspaper. Sotero began his career at Veja in the late 1960s and worked for the magazine in São Paulo, Recife, Brasília, and Paris, until he was named its correspondent in Portugal after the democratic revolution of April 25, 1974. Sotero has been in Washington, D.C., since 1980, where he has been a correspondent for Istoé weekly magazine and the financial newspaper Gazeta Mecantil. He is a frequent guest commentator for the BBC, CNN, AlJazeera, Voice of America, National Public Radio, Globo News Television and the Brazilian Radio Network – CBN. He also contributes regularly to Brazilian and international newspapers, magazines, and scholarly journals. A native of the state of São Paulo, Sotero holds a Bachelor's degree in History from the Catholic University of Pernambuco, and a Master's in Journalism and Public Affairs from the American University, in Washington, D.C. He has been an adjunct lecturer at the Edmund A. Walsh School of Foreign Service, Georgetown University, and is currently on the adjunct faculty of the Elliott School of International Affairs, George Washington University.
Meetings open to members and members' guests only.  Unless otherwise noted, all meetings take place at Hedges Hall at Point Lookout.  Please plan on arriving by 11:30AM for noon meetings.  The speaker begins promptly at noon and lunch is served from 1PM.
Audios of a Few Past Presentations
Listed below are links to past presentations for which audios have recently been added. Click on the link to gain access:
For Would-be New Members:
Please click here to display and download a Membership Application Form.  It's an Acrobat "form" so you can type directly into it, then save and email it back to us at midcoastforum@gmail.com.  Alternately, you can print it, fill it out by hand and mail it to us at the address on the form.
How to Contact Us
We can be contacted by email, mail, or phone.
Mid-Coast Forum on Foreign Relations
PO Box 41
Rockport, ME 04856
207-236-8288