Meet our Next Speaker
Peter Mattis
Monday, April 14th
Topic: Chinese Intelligence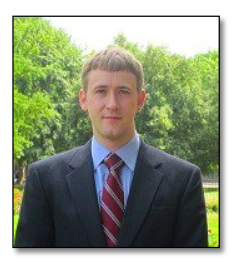 Peter Mattis is a Fellow in the China Program at The Jamestown Foundation and a PhD student in Politics and International Studies at the University of Cambridge. He edited Jamestown's biweekly China Brief from 2011 to 2013. Prior to The Jamestown Foundation, Mr. Mattis worked as an international affairs analyst for the US Government. He received his M.A. in Security Studies from the Georgetown University School of Foreign Service and earned his B.A. in Political Science and Asian Studies from the University of Washington in Seattle. He also previously worked as a Research Associate at the National Bureau of Asian Research in its Strategic Asia and Northeast Asian Studies programs, providing research assistance and editing support.
A Few Audios of Past Presentations
Listed below are links to past presentations for which audios have recently been added. Click on the link to gain access:
For Would-be New Members:
Please click here to display and download a Membership Application Form.
For Additional Foreign Policy Events in the Midcoast Area . . .
Click to visit  The Camden Conference website.
How to Contact Us
We can be contacted by email, mail, or phone.
Mid-Coast Forum on Foreign Relations
PO Box 41
Rockport, ME 04856
207-236-8288