Meet our Next Speaker
Paul Pillar
Monday, July 11, 2016
Topic: Why America Misunderstands the World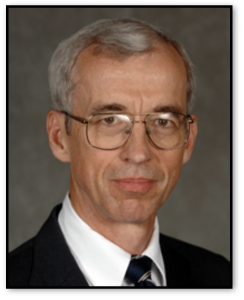 Professor Paul Pillar retired in 2005 from a 28-year career in the U.S. intelligence community, in which his last position was National Intelligence Officer for the Near East and South Asia. Earlier he served in a variety of analytical and managerial positions, including as chief of analytic units at the CIA covering portions of the Near East, the Persian Gulf, and South Asia. Professor Pillar also served in the National Intelligence Council as one of the original members of its Analytic Group. He has been Executive Assistant to CIA's Deputy Director for Intelligence and Executive Assistant to Director of Central Intelligence William Webster. He has also headed the Assessments and Information Group of the DCI Counterterrorist Center, and from 1997 to 1999 was deputy chief of the center. He was a Federal Executive Fellow at the Brookings Institution in 1999-2000. Professor Pillar is a retired officer in the U.S. Army Reserve and served on active duty in 1971-1973, including a tour of duty in Vietnam.
Meetings open to members only.  Unless otherwise noted, all meetings take place at Erickson Hall at Point Lookout.  Please plan on arriving by 11:30AM for noon meetings.  The speaker begins promptly at noon and lunch is served from 1PM.
Audios of a Few Past Presentations
Listed below are links to past presentations for which audios have recently been added. Click on the link to gain access:
For Would-be New Members:
Please click here to display and download a Membership Application Form.  It's an Acrobat "form" so you can type directly into it and email it back to us at midcoastforum@gmail.com.  Alternately, you can print it, fill it out by hand and mail it back to us at the address on the form.
How to Contact Us
We can be contacted by email, mail, or phone.
Mid-Coast Forum on Foreign Relations
PO Box 41
Rockport, ME 04856
207-236-8288