Meet our Next Speaker
Razzaq al-Saiedi
Wednesday, December 18 at Point Lookout (Summit)
Topic: Libya, Iraq, and the Whole Damn Mess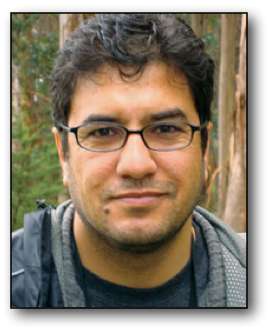 Razzaq al-Saiedi is a former member of The New York Times Baghdad bureau, and currently is a senior researcher with Physicians for Human Rights.  Mr. al-Saiedi is Middle East Policy analyst and human rights consultant. He spent four years covering the war and the political transition in Iraq for the New York Times. He covered the Saddam Hussein trial as a reporter and international observer for the international human rights organizations. As a consultant, al-Saiedi has helped formulate transitional justice policies in the Iraqi legal and political system. He has also helped to draw up policies for the Iraqi government and the civil society on issues such as reparations, accountability and verification standards, and truth-seeking processes. Originally trained as engineer, Al-Saiedi holds an MPA from the Harvard Kennedy School, where he was a Mason Fellow. He was a Nieman Foundation for Journalism Fellow in 2008.
A Few Audios of Past Presentations
Listed below are links to past presentations for which audios have recently been added. Click on the link to gain access:
For Would-be New Members:
Please click here to display and download a Membership Application Form.
For Additional Foreign Policy Events in the Midcoast Area . . .
Click to visit  The Camden Conference website.
How to Contact Us
We can be contacted by email, mail, or phone.
Mid-Coast Forum on Foreign Relations
PO Box 41
Rockport, ME 04856
207-236-8288