Meet our Next Speaker
Ambassador Steven Steiner
Monday, August 22, 2016
Topic: Building Peace Through the Empowerment of Women in Post-Conflict Countries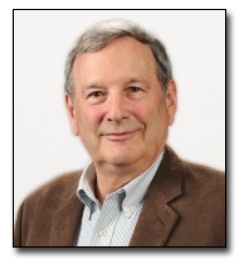 Ambassador Steven E. Steiner is the gender advisor for the U.S. Institute of Peace. He previously served in the Department of State's Office of Global Women's Issues and the Office to Monitor and Combat Trafficking in Persons. He also was the director of the Department's Iraqi Women's Democracy Initiative. Steiner served for 36 years in the United States Foreign Service. He completed tours of duty at the U.S. embassy in Moscow and the State Department's Offices of Soviet Union and West German Affairs and served as the deputy director of the Department's Operations Center, its 24-hour crisis management facility. He served from 1983 to 1988 as director of Defense Programs on the National Security Council Staff. He was named by President Reagan as the U.S. representative to the Special Verification Commission, the implementing body for the Intermediate-Range Nuclear Forces Treaty (INF), and was named by President Bush in September 1991 to serve as the U.S. Representative to the Joint Compliance and Inspection Commission, the implementing body for the Strategic Arms Reduction Treaty (START).
Ambassador Steiner received the Secretary of State's Distinguished Service Award in 2002, Presidential Meritorious Service Awards in 1990 and 1992, and the Arms Control and Disarmament Agency's Superior Honor Award in 1993. In May 1983, he received the Department of State's Superior Honor Award for his work on European security issues. Born in Pennsylvania, Steiner received a B.A. in Political Science from Yale University in 1963 and a Master's Degree in international relations from Columbia University in 1966. He is a member of The Council on Foreign Relations, The Washington Institute on Foreign Affairs, and the U.S.-Afghan Women's Council, and he serves on the Board of the Council for a Community of Democracies.
Meetings open to members only.  Unless otherwise noted, all meetings take place at Erickson Hall at Point Lookout.  Please plan on arriving by 11:30AM for noon meetings.  The speaker begins promptly at noon and lunch is served from 1PM.
Audios of a Few Past Presentations
Listed below are links to past presentations for which audios have recently been added. Click on the link to gain access:
For Would-be New Members:
Please click here to display and download a Membership Application Form.  It's an Acrobat "form" so you can type directly into it and email it back to us at midcoastforum@gmail.com.  Alternately, you can print it, fill it out by hand and mail it back to us at the address on the form.
How to Contact Us
We can be contacted by email, mail, or phone.
Mid-Coast Forum on Foreign Relations
PO Box 41
Rockport, ME 04856
207-236-8288