Meet our Next Speaker
Jennifer Cooke
Wednesday, August 23, 2017
Topic: Africa: The Case for US Engagement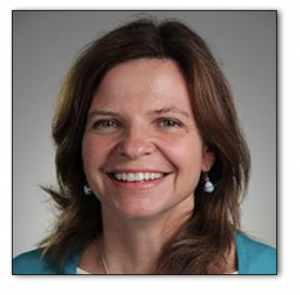 Jennifer Cooke is director of the Africa Program at the Center for Strategic and International Studies, where she leads research and analysis on political, economic, and security dynamics in Africa. She is a frequent writer and lecturer on U.S.-Africa policy and provides briefings, testimony, and policy recommendations to U.S. policymakers, the U.S. Congress, and the U.S. military. Recent projects include an examination of militancy and extremism in the Sahel and Lake Chad Basin, religious authority and the state in Africa, energy trends in sub-Saharan Africa, and the launch of the "Spotlight on Africa" conference series, which provides an in-depth look at political and economic developments in Africa's largest and most dynamic economies.
Cooke is a frequent commentator in print, on radio, and on television, and she has testified before Congress on Boko Haram in Nigeria, the political crisis in Côte d'Ivoire, and the African Union. She travels widely in Africa and has been an election observer in Sierra Leone, Mali, Nigeria, and Ghana. Growing up, she lived in Côte d'Ivoire and the Central African Republic, as well as Belgium, Italy, and Canada. Prior to CSIS, she worked at the National Academy of Sciences in the Office of Human Rights and the Office of News and Public Information and in the U.S. Congress on the House Subcommittee on Africa. She holds an M.A. in African studies and international economics from the Johns Hopkins University School of Advanced International Studies (SAIS) and a B.A. in government, magna cum laude, from Harvard University.
Meetings open to members and members' guests only.  Unless otherwise noted, all meetings take place at Hedges Hall at Point Lookout.  Please plan on arriving by 11:30AM for noon meetings.  The speaker begins promptly at noon and lunch is served from 1PM.
Audios of Past Presentations
Listed below are links to past presentations. Click to listen:
For Would-be New Members:
Please click here to display and download a Membership Application Form.  It's an Acrobat "form" so you can type directly into it, then save and email it back to us at midcoastforum@gmail.com.  Alternately, you can print it, fill it out by hand and mail it to us at the address on the form.
How to Contact Us
We can be contacted by email, mail, or phone.
Mid-Coast Forum on Foreign Relations
PO Box 41
Rockport, ME 04856
207-236-8288