Meet our Next Speaker
Stacia George
Monday, April 13, 2020
Topic: Organized Crime in West Africa - The Silent Threat
THIS MEETING HAS BEEN CANCELLED DUE TO THE COVID-19 PANDEMIC.
IT WILL BE RESCHEDULED FOR A LATER DATE.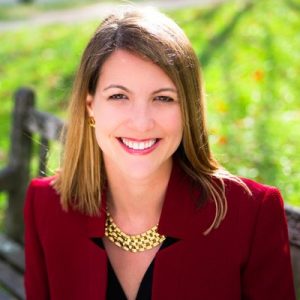 Stacia George is a director in Chemonics' West and Central Africa and Haiti Division.  She previously served as the deputy director for USAID's Office of Transition Initiatives (OTI) and is an expert in conflict management and international development with specializations in conflict-affected environments, stabilization, democracy, and community-driven development programming.  Prior to this Ms. George was a Foreign Policy Fellow for Senator Chris Coons and also worked at Caerus Associates.  She held an International Affairs Fellowship from the Council on Foreign Relations in 2011 and previously spent 11 years with USAID including service in Pakistan.  She managed OTI's Afghanistan program as the deputy team leader for Asia and the Middle East, established programs in Colombia, Nepal, and Sudan, and served as their country representative in the Democratic Republic of the Congo.  Ms. George holds degrees in international studies and Spanish from Niagara University and international conflict management and economics from the Johns Hopkins School of Advanced and International Studies (SAIS).
Meetings open to members and members' guests only.  Unless otherwise noted, all meetings take place at Elk Hall, 210 Rankin Street in Rockland.  Please plan on arriving by 11:30 AM for noon meetings.  The speaker begins promptly at noon and lunch is served from 1 PM.
Audios of Past Presentations
Listed below are links to recent presentations. Click to listen:
For Would-be New Members:
Please click here to display and download a Membership Application Form.  It's an Acrobat "form" so you can type directly into it, then save and email it back to us at info@midcoastforum.org.  Alternately, you can print it, fill it out by hand and mail it to us at the address on the form.
How to Contact Us
We can be contacted by email, mail, or phone.
Mid-Coast Forum on Foreign Relations
PO Box 41
Rockport, ME 04856
207-236-8288