Meet our Next Speaker
Shibley Telhami
Monday, October 27
Topic: The Middle East and (What's Left of) Syria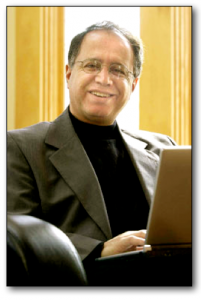 Shibley Telhami is the Anwar Sadat Professor for Peace and Development at the University of Maryland, College Park, and non-resident senior fellow at the Saban Center at the Brookings Institution.
He has also taught at Cornell University, the Ohio State University, the University of Southern California, Princeton University, Columbia University, Swarthmore College, and the University of California at Berkeley, where he received his doctorate in political science.
Professor Telhami has served as Advisor to the US Mission to the UN, as advisor to former Congressman Lee Hamilton, as a member of the US delegation to the Trilateral US-Israeli-Palestinian Anti-Incitement Committee, on the Iraq Study Group, and on the US Advisory Group on Public Diplomacy for the Arab and Muslim World. Among his numerous publications is his best-selling book, The Stakes: America and the Middle East which was selected by Foreign Affairs as one of the top five books on the Middle East in 2003.
He conducts extensive public opinion surveys in the Arab world and has been a regular commentator in national and international media. He is a member of the Council on Foreign Relations and serves on the board of Human Rights Watch (and as Chair of Human Rights Watch/Middle East).
Meetings open to members only.  Unless otherwise noted, all meetings take place at Erickson Hall at Point Lookout.  Please plan on arriving by 11:30AM for noon meetings.  The speaker begins promptly at noon and lunch is served from 1PM.
A Few Audios of Past Presentations
Listed below are links to past presentations for which audios have recently been added. Click on the link to gain access:
For Would-be New Members:
Please click here to display and download a Membership Application Form.
For Additional Foreign Policy Events in the Midcoast Area . . .
Click to visit  The Camden Conference website.
How to Contact Us
We can be contacted by email, mail, or phone.
Mid-Coast Forum on Foreign Relations
PO Box 41
Rockport, ME 04856
207-236-8288