Meet our Next Speaker
Oscar Guardiola-Rivera
Monday, June 6, 2016
Topic: U.S. Foreign Policy in Latin America: What We Have Learned from the Overthrow of Allende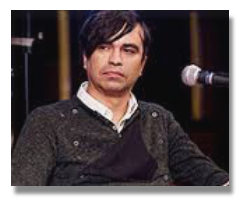 Dr. Oscar Guardiola-Rivera joined the University of London's Birkbeck School of Law in 2005. He is now Assistant Dean of the School of Law, and collaborates with the Birkbeck Institute for the Humanities. He is the writer of the award-winning What If Latin America Ruled the World? (Bloomsbury, 2010), chosen as one the best non-fiction books that year by The Financial Times and reviewed in The Washington Post, The Sunday Times, The Guardian, BBC Radio 4 Start the Week, with Andrew Marr, Al-Jazeera's The Riz Khan Show, Folha de Sao Paulo, and other major newspapers and media around the world. He has published in Granta, is a weekly columnist of El Espectador (COL), and a frequent contributor to the BBC World Service Nightwaves, The Stream, Monocle Radio 24, NTN 24, and Al-Jazeera, among others. He has been invited to take part in the Hay Festivals (Wales, Colombia, Lebanon and Mexico), and contributed as a curator and a speaker with the Serpentine Gallery, Southbank Centre, Intelligence Squared, Tate Modern, Pen International, and Colombiage.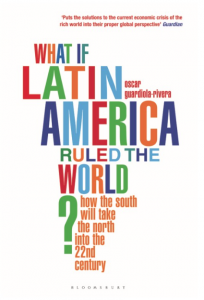 Born in Colombia, he was educated in that country and in Great Britain. He graduated as a lawyer in Bogotá (Universidad Javeriana, 1993) after leading the Student Movement that initiated the 1990′s wave of constitutional reform throughout Latin America, and obtained his LLM with Distinction at University College London, and his PhD in Philosophy at the King's College of the University of Aberdeen.
He is on the editorial boards of Naked Punch: An Engaged Review of Arts & Theory; International Law. Colombian Journal of International Law; Universitas. Xavier University Law Review, (COL); and Open Law Journal and is on the advisory board of the Law, Social Justice & Global Development Journal, and is recognised as one of the most representative voices of contemporary Latin American philosophy and literature.
Meetings open to members only.  Unless otherwise noted, all meetings take place at Erickson Hall at Point Lookout.  Please plan on arriving by 11:30AM for noon meetings.  The speaker begins promptly at noon and lunch is served from 1PM.
Audios of a Few Past Presentations
Listed below are links to past presentations for which audios have recently been added. Click on the link to gain access:
For Would-be New Members:
Please click here to display and download a Membership Application Form.  It's an Acrobat "form" so you can type directly into it and email it back to us at midcoastforum@gmail.com.  Alternately, you can print it, fill it out by hand and mail it back to us at the address on the form.
How to Contact Us
We can be contacted by email, mail, or phone.
Mid-Coast Forum on Foreign Relations
PO Box 41
Rockport, ME 04856
207-236-8288