Past Speakers
Trudy Rubin
Monday, February 5, 2018 at 11:30AM
Topic: Are we headed for the next Middle East War?: The end of ISIS, the rise of Iran, and the murky future of Syria and Iraq.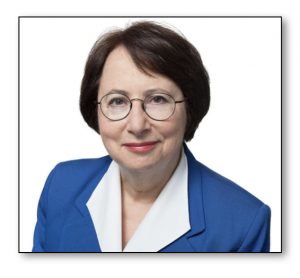 Trudy Rubin is the foreign affairs columnist for The Philadelphia Inquirer and travels abroad frequently to South Asia and the Middle East. Her "Worldview" column appears twice weekly in the Inquirer and runs regularly in many other U.S. newspapers. She has special expertise on Afghanistan, Pakistan, Iran, Iraq, the Israeli-Palestinian issue, international terrorism, and U.S. foreign policy. She visited Afghanistan and Pakistan twice in 2009, most recently for three weeks in November; between 2003 and 2008 she made ten trips to Iraq and two to Iran and also wrote from Israel, the West Bank, Gaza, Syria, Egypt, Lebanon, Turkey, China and South Korea.
Before coming to Inquirer in December 1983, Rubin was Middle East correspondent for the Christian Science Monitor, covering Israel and the Arab world, and lived in Jerusalem and Beirut.
Earlier, she was a national correspondent for The Monitor, covering election campaigns and national political and social issues. Prior to that she was a staff writer on American politics for The Economist of London. During the Prague Spring of 1968, she worked in Prague, Czechoslovakia as a radio correspondent.
In 2001, Rubin was a finalist for the Pulitzer Prize in commentary for her columns on the Middle East. She is also the winner of the 2008 Edward Weintal prize for international reporting.
In 1993, she served as a Jefferson Fellow at the East-West Center in Honolulu. She was invited as an exchange journalist to the Moscow News in Moscow in 1990. She spent 1975-6 as a fellow at the Center for International Affairs at Harvard University as a participant in the program for senior diplomats started by Henry Kissinger. In 1974-5, she was an Alicia Patterson Foundation Fellow in Cairo and Beirut.
Rubin is a graduate of Smith College and the London School of Economics. Follow Rubin on Twitter @trudyrubin.
Kerry Emanuel
Monday, January 15, 2018
Topic: Hurricanes!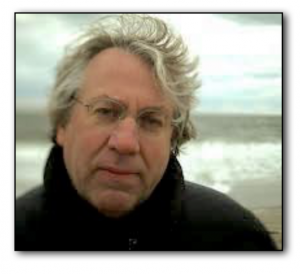 Kerry Emanuel is a prominent meteorologist and climate scientist who specializes in moist convection in the atmosphere, and tropical cyclones. His research interests focus on tropical meteorology and climate, with a specialty in hurricane physics. His interests also include cumulus convection, the role of clouds, water vapor, and upper-ocean mixing in regulation of climate, and advanced methods of sampling the atmosphere in aid of numerical weather prediction.
Emanuel received an S.B. degree in Earth and Planetary Sciences and a Ph.D. in Meteorology (1978) both from MIT. After completing his doctorate, he joined the faculty of the Atmospheric Sciences department of the University of California at Los Angeles where he remained for three years, with a brief hiatus filming tornadoes in Oklahoma and Texas.
In 1981 he joined the faculty of the Department of Meteorology at MIT and was promoted to Full Professor in 1987 in what had since becomes the Department of Earth, Atmospheric and Planetary Sciences (EAPS). In 1989 he assumed directorship of EAPS Center for Meteorology and Physical Oceanography, a post he held until 1997. Subsequently he chaired the EAPS Program in Atmospheres, Oceans, and Climate from 2009 to 2012. He is co-founder of the MIT Lorenz Center, a climate think tank which fosters creative approaches to learning how climate works.
Professor Emanuel is the author or co-author of over 200 peer-reviewed scientific papers, and three books, including Divine Wind: The History and Science of Hurricanes, published by Oxford University Press, and What We Know about Climate Change, published by the MIT Press.