Past Speakers
Ali Ahmida
Monday, March 6, 2017
Topic: The Libya We Do Not Know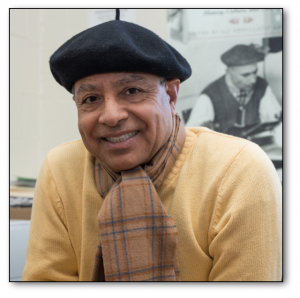 Ali Abdullatif Ahmida is a professor at the University of New England.  He was born in Waddan, Libya and educated at Cairo University in Egypt and The University of Washington, Seattle. He is the founding Chair (2000 – 2014) of the Department of Political Science at the University of New England, Biddeford, Maine, USA. His areas of expertise are political theory, comparative politics, and historical sociology. His scholarship is cross-cultural and focuses on power, agency and anti-colonial resistance in North Africa, especially in modern Libya.
Dr. Ahmida has published major articles in Italian Studies, International Journal of Middle East Studies, Arab Future, Third World Quarterly and the Arab Journal of International Studies. He is also the author of The Making of Modern Libya: State Formation, Colonialization and Resistance, a book published by SUNY Press, 1994, 2009. This book was translated into Arabic and has been published in a second edition by the Center of Arab Unity Studies, 1998, Beirut, Lebanon. A third edition is due out in 2013. He is the editor of Beyond Colonialism and Nationalism in the Maghrib: History, Culture and Politics, published by Palgrave Press in 2000. An Arabic translation of the book was published by The Centre of Arab Unity Studies in 2014.
Routledge Press published Dr. Ahmida's book, Forgotten Voices: Power and Agency in Colonial and Postcolonial Libya, 2005; an Arabic edition was published in 2009, and an Italian edition will be published in 2013. Cambridge Scholars Press has published his edited book, Bridges Across The Sahara, September 2009, and The Center of Arab Unity Studies, Beirut, Lebanon, published his book Post-Orientalism: Critical Reviews of North African Social and Cultural History in August 2009. His most recent book is The Libya we do not know (in Arabic) was published by The Libyan Ministry of Culture in 2014. Dr. Ahmida is currently working on two books, one about genocide in colonial Libya, one a biography of Libyan freedom fighter Omar al-Mukhtar.
Julia Preston
Monday, February 6, 2017
Topic: Immigration and the US-Mexico Partnership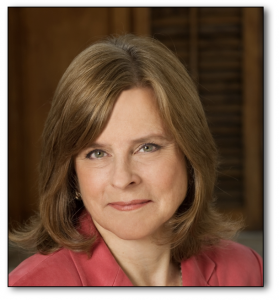 Julia Preston was a member of The New York Times staff that won the 1998 Pulitzer Prize for reporting on international affairs for its series that profiled the corrosive effects of drug corruption in Mexico.
Ms. Preston became a national correspondent covering immigration for The Times in April 2006.  She was a federal courts reporter from May 2004 to March 2006.  Previously she was deputy investigations editor from March 2003 to April 2004.  Prior to that, she had been United Nations bureau chief from October 2002 to February 2003, covering the Security Council deliberations on Iraq.  From January to September 2002, Ms. Preston was an editor on the Foreign Desk in New York.  From September 1995 to December 2001, she was a New York Times correspondent in Mexico.
Ms. Preston came to The Times in July 1995 after working at the Washington Post for nine years as a foreign correspondent.  She is a 1997 recipient of the Maria Moors Cabot Prize for distinguished coverage of Latin America and a 1994 winner of the Robert F. Kennedy Award for Humanitarian Journalism.
She covered the United Nations for The Post from January 1993 to May 1995, a period that included crises in Bosnia, Somalia, North Korea, Rwanda and Iraq.  She was a Post Latin America correspondent based in Rio de Janeiro, Brazil, from 1990 to 1992, covering the impeachment of President Fernando Collor de Mello.
Previously Ms. Preston was the Washington Post bureau chief in Miami from 1986 to 1989, covering wars in Nicaragua, El Salvador and Guatemala and the conflict between the United States and Panamanian general Manuel Antonio Noriega, as well as Cuba and Haiti.  Before that Ms. Preston had worked for The Boston Globe and National Public Radio.
Ms. Preston is the author, with Samuel Dillon, of Opening Mexico: The Making of a Democracy (Farrar, Straus and Giroux, 2004), which recounts Mexico's transformation over three decades from an authoritarian state into a democracy.
Born in Lake Forest, Ill., on May 29, 1951, Ms. Preston received a B.A. degree in Latin American Studies from Yale University in 1976. She speaks fluent Spanish and Portuguese. She has one daughter.
Colin Woodard
Monday, January 16, 2017
Topic: American Character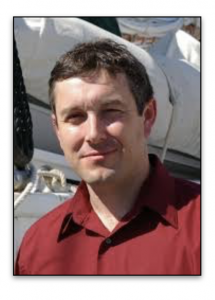 Colin Woodard is an award-winning author and journalist. He is currently State and National Affairs Writer for the Portland Press Herald / Maine Sunday Telegram, where he was a 2016 Pulitzer Prize finalist and received a 2012 George Polk Award for his investigative reporting.
He is also a contributing editor at Politico and writes for Washington Monthly and The Chronicle of Higher Education and reviews books for the Washington Post. A native of Maine, he has reported from more than fifty foreign countries and seven continents, and lived for more than four years in Eastern Europe. In 2014 he was named one of the "Best State Capitol Reporters in America" by the Washington Post and Journalist of the Year by the Maine Press Association.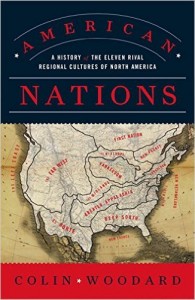 He is the author of American Nations: A History of the Eleven Rival Regional Cultures of North America (Viking, 2011) which was named one of the Best Books of 2011 by the editors of The New Republic and The Globalist and won the 2012 Maine Literary Award for Non-Fiction.His other books include the New England bestseller The Lobster Coast: Rebels, Rusticators, and the Struggle for a Forgotten Frontier (Viking Press, 2004), a cultural and environmental history of coastal Maine; Ocean's End: Travels Through Endangered Seas (Basic Books, 2000), a narrative non-fiction account of the deterioration of the world's oceans; and the New York Times Bestseller The Republic of Pirates: Being The True And Surprising Story Of The Caribbean Pirates And The Man Who Brought Them Down , on which the NBC series "Crossbones" (starring John Malkovich) is based.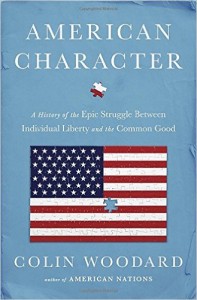 His fifth book, American Character: A History of the Epic Struggle Between Individual Liberty and the Common Good was published by Viking on March 15, 2016.