Norman K. Gottwald
July 11 at Noon: Point Lookout
Topic: Ancient Israel's Anti-Imperialist Origins: Analogies for Today?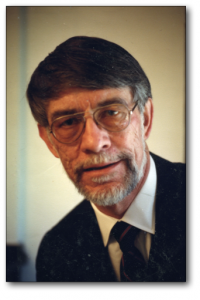 Norman K. Gottwald is the Wilbur Webster White Emeritus Professor of Biblical Studies at New York Theological Seminary, a multi-denominational and multi-ethnic school serving the churches of metropolitan New York.  He is presently Adjunct Professor at Pacific School of Religion and previously served on the faculties of Columbia University,  Andover Newton Theological School,  American Baptist Seminary of the West, and the Graduate Theological Union, Berkeley, CA.  He is an ordained minister of the American Baptist Churches USA..
Professor Gottwald is a pioneer in the social critical study of the Hebrew Bible. His groundbreaking book The Tribes of Yahweh: A Sociology of the Religion of Liberated Israel, 1250-1050 BCE (Orbis, 1979 / Sheffield Academic Press, 1999) argues for the origins of Israel as a social revolutionary peasant movement. He is also author of The Hebrew Bible—A Socio-Literary Introduction (Fortress, 1985; in abbreviated form,  2009),  and of a volume of papers entitled The Hebrew Bible in  Its Social World and in Ours ( Scholars Press, 1993).  He is co-editor of The Bible and Liberation. Political and Social Hermeneutics (Orbis, rev. ed., 1993).  His most recent work is The Politics of Ancient Israel ( Westminster John Knox, 2001).
Dr. Gottwald served as President of the Society of Biblical Literature in 1992.  In 1996 he was awarded an honorary Doctor of Letters degree by the University of Sheffield in England.  He is on the editorial boards of  Biblical Interpretation and Library of Hebrew Bible/Old Testament Studies. He has lectured widely in England, Switzerland, Israel, South Africa, New Zealand, Korea, Colombia, Chile, and Brazil as well as throughout Canada and the United States, on the relevance of biblical society, economics, and ethics for contemporary life.  He was visiting professor at the University of Cape Town just as South Africa was emerging from apartheid.  Active in continuing education for clergy and laity, one of his most popular seminars employs journaling to explore the social spirituality of the Hebrew bible.  He has contributed; two volumes in the popular Proclamation guides to preaching (Minneapolis: Fortress Press, 1989 and 1995).
Currently, he is a founder and board member of the Center and Library for the Bible and Social Justice located at the Stony Point Conference Center, Stony Point, NY.  This institution aims to provide informed biblical resources for those committed to the study and practice of social justice in contemporary church and society.  The Center and Library seeks to bridge the gap that presently separates critical study of the Bible from faith-based organizations and activities working for social justice and reconciliation.
Listen to this Presentation
Click on the play arrow below to listen to this presentation now. You may need to click twice on the arrow to start the audio.